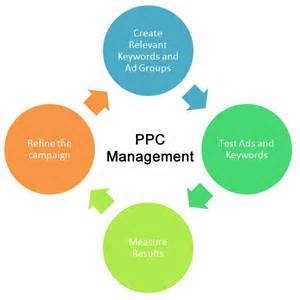 Our philosophy is simple. We use PPC advertising to send the right traffic to your site,conversion rate optimization to get the most out of your traffic and click-to-close analytics to ensure that our results are affecting the metric that matters most: your bottom line.
By combining these three elements, we unlock the potential of digital marketing for our clients.
WE WILL HELP YOU INCREASE REVENUE.
We identify where your website is leaking money and where the biggest sources of gains hide.
We create optimized treatments-design, copy & structure improvements, based on the data received.
We run extensive, iterative tests to figure out which optimized treatments work for your site.
The Zuwengo Process
If you work in marketing and advertising, you're likely no stranger to the landscape-changing power of pay-per-click search engine advertising. It's safe to say that if you're not using Google Adwords to drive sales, then you may be leaving considerable money on the table.
Adwords and search engine marketing (SEM) at large present a double-edged sword. They give you an unprecedented return on your advertising investment and drive tons of sales. That's good.
They also make campaign management a full-time, high-skill job. "Set it and forget it" is a myth. Responsible PPC managers wear a variety of different hats: copywriting, statistical analysis, SEO, landing-page optimization and competitive analysis to name a few. Not to mention expertise in the complex and ever-changing nuances of the Adwords system.
That's tough. And it's not a job for interns or newbies. Ask yourself this: Are my Adwords managers doing all of these things?
Multivariate split testing every ad in the account at regular intervals?
Tracking conversions down to the individual keyword level?
Saturating every campaign with negative keywords to purify traffic?
Employing all eight (not three) Adwords match types to maximize your ad spend?
Running search-query reports regularly to find out what customers are really searching for when they find your ads?
Regularly communicating with Google reps who are dedicated to serving your account?
Monitoring click fraud?
Running ads in foreign languages?
Optimizing campaign settings to optimize ad delivery and international traffic?
Employing all your geotargeting options to customize your messaging to different audiences?
Running software that monitors and reports on competitors?
Running software that protects your accounts in real-time from click attacks?
TELL US ABOUT YOUR BUSINESS GOALS